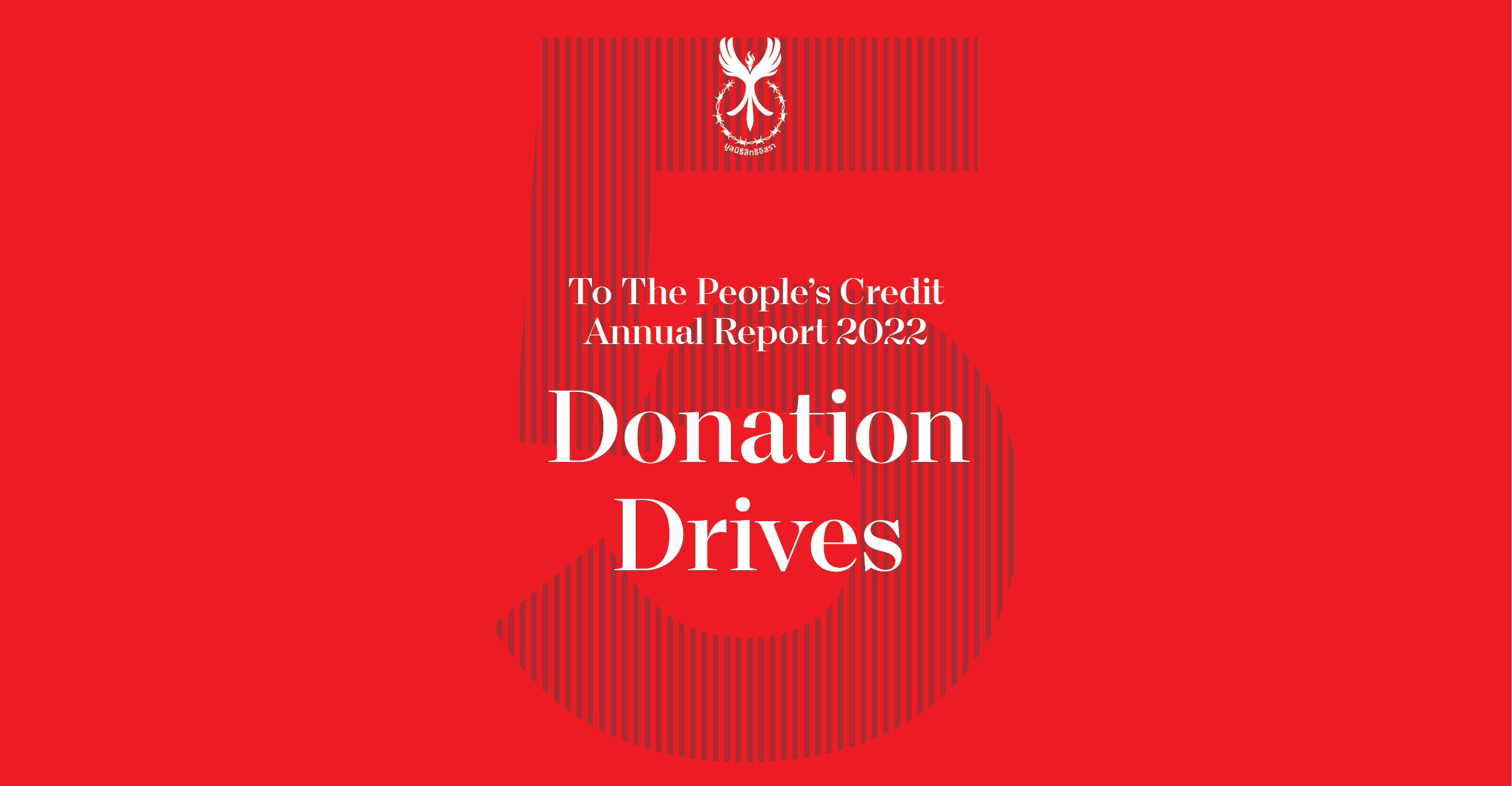 Graphic design by zerotwostudio
From almost ten million baht in initial fund balance, in 2022 the Ratsadonprasong Fund under the Siddhi-Issara Foundation's care went into the danger zone of under one million baht several times. In consequence, the Fund did three donation drives, on 14 August, 18 October, and 29 November. The people, in turn, helped carry the fund through danger each and every time.
Apart from donating money, people also contributed by sharing the news, by leaving their thoughts and feelings in comments, and by helping to explain the reasons for the fundraising. We have selected some of those verbal contributions, displayed in the following two images.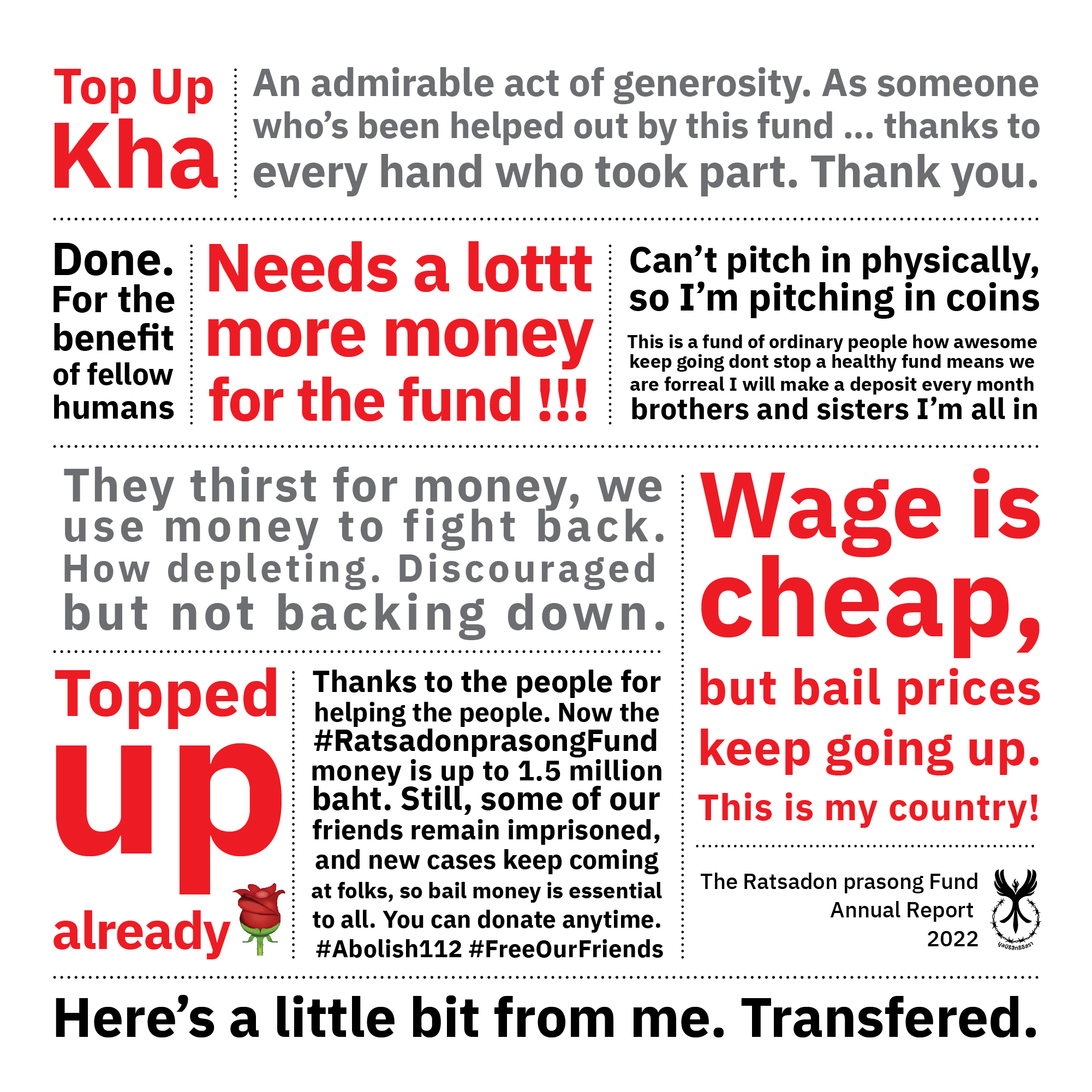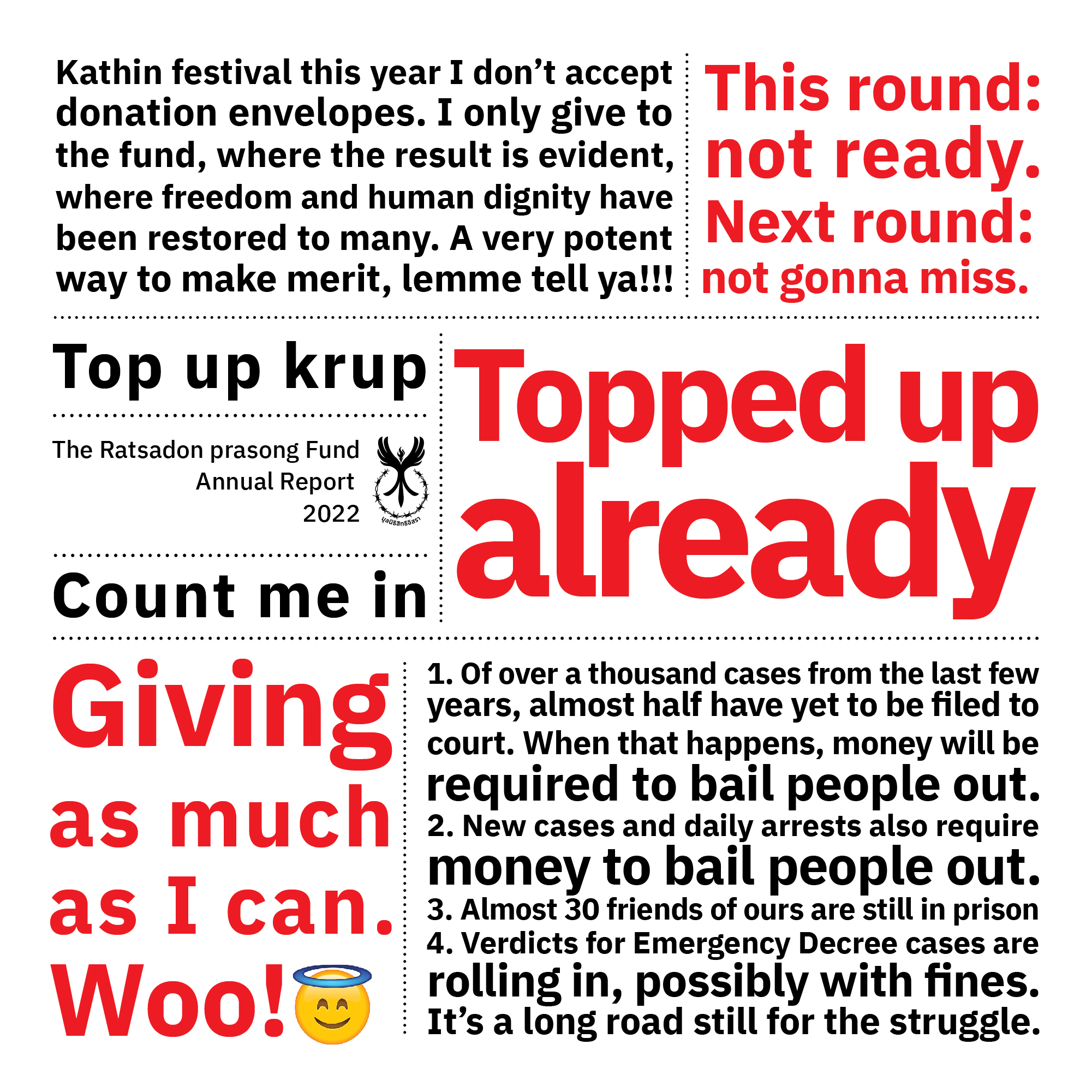 After each fundraising announcement, donations would surge in the first hours. That first rush would slow down with time, but the surge would remain palpable for the next three to four days before donations returned to normal levels. We represent each 72-hour surge as a geyser with three peaks, each one standing for the total fund balance after each 24-hour interval.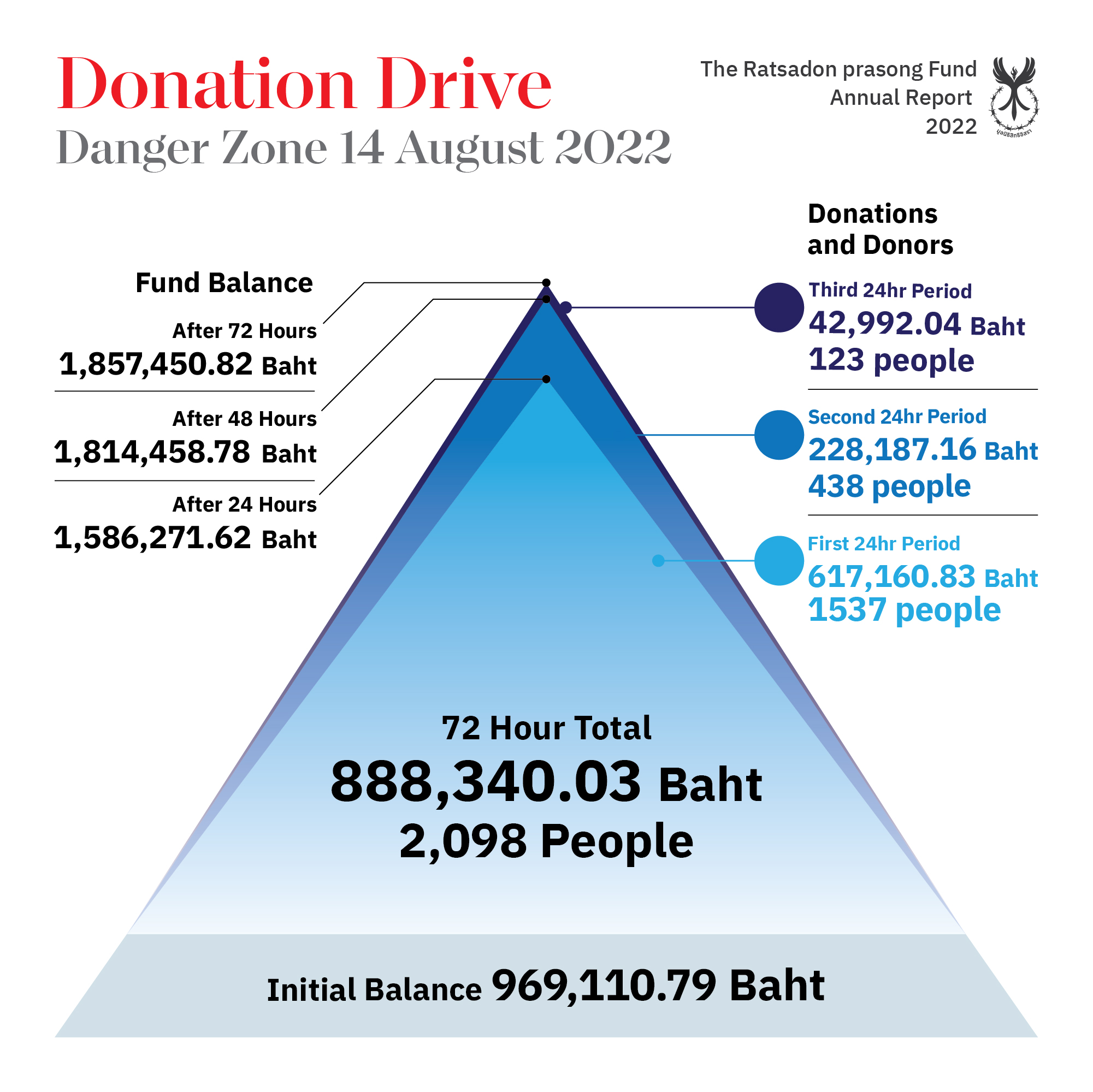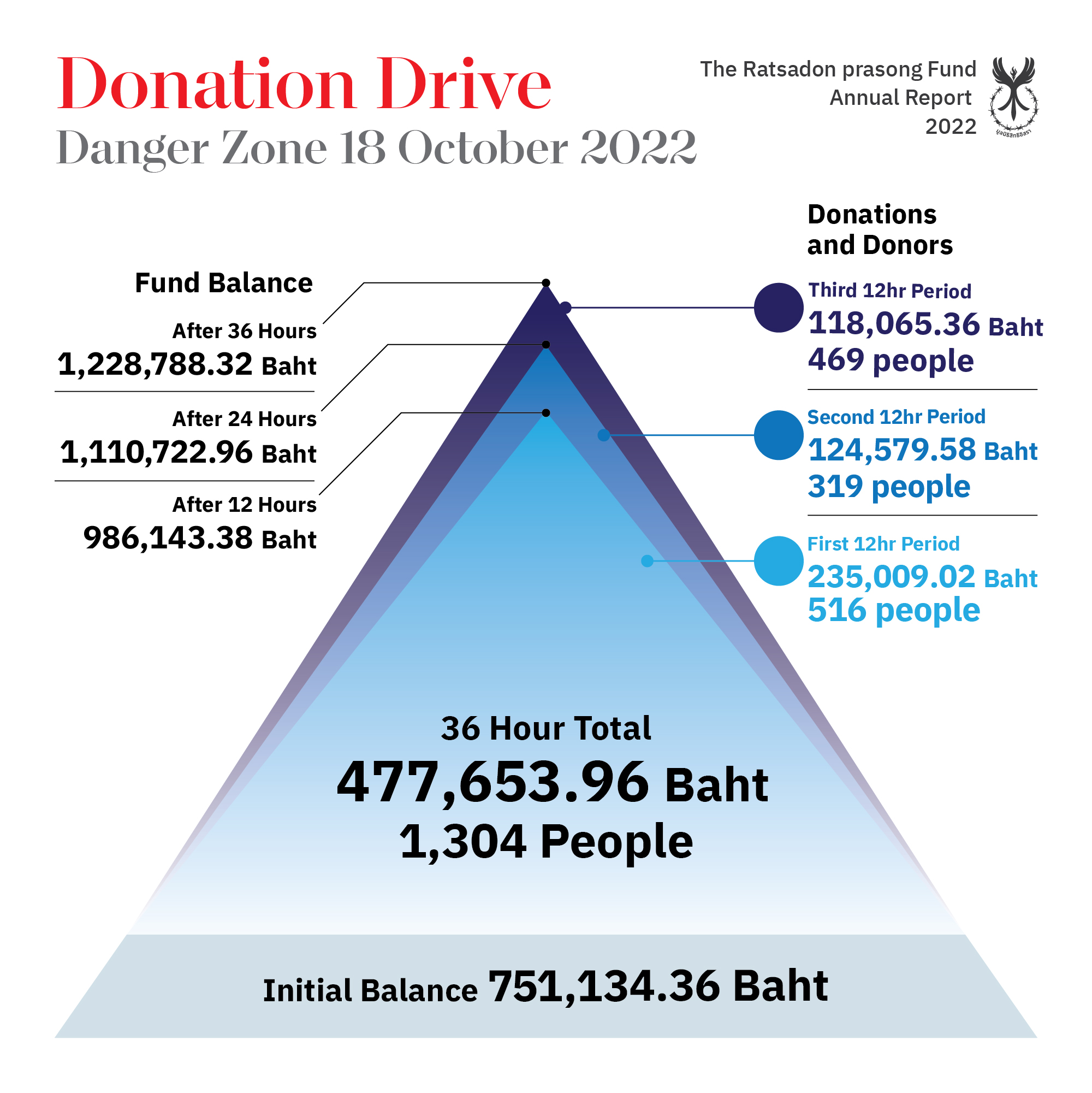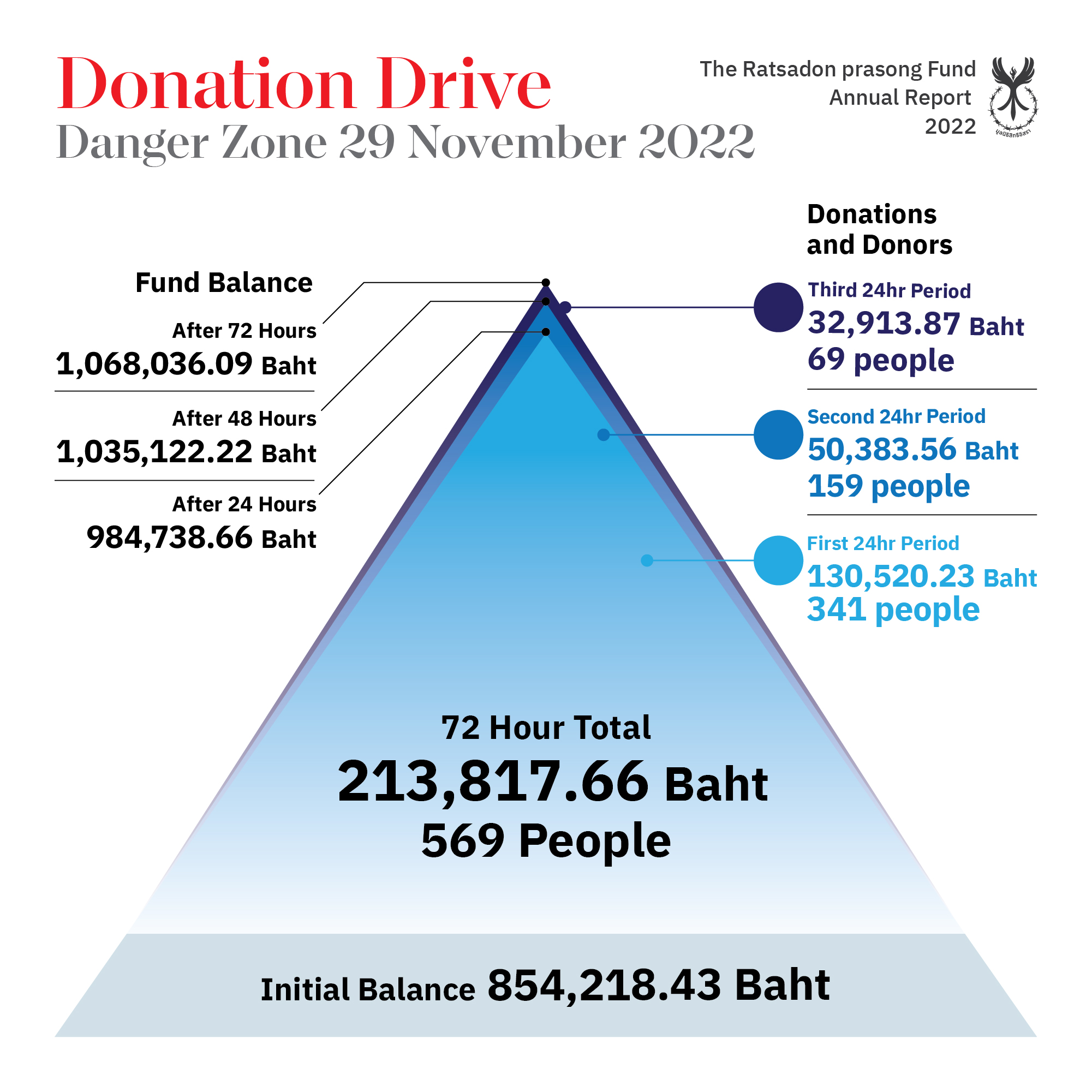 Apart from donation drives announced by the Fund, there was also a surge that was more spontaneous. In the afternoon of 18 November 2022, when news broke that people participating in the rally #RatsadonStopAPEC2022 were arrested with excessive force, and that 500,000 baht would be needed to bail 25 of them out from the police station that same day, people began fundraising on their own accord. Within 36 hours, this people-led initiative met the required amount.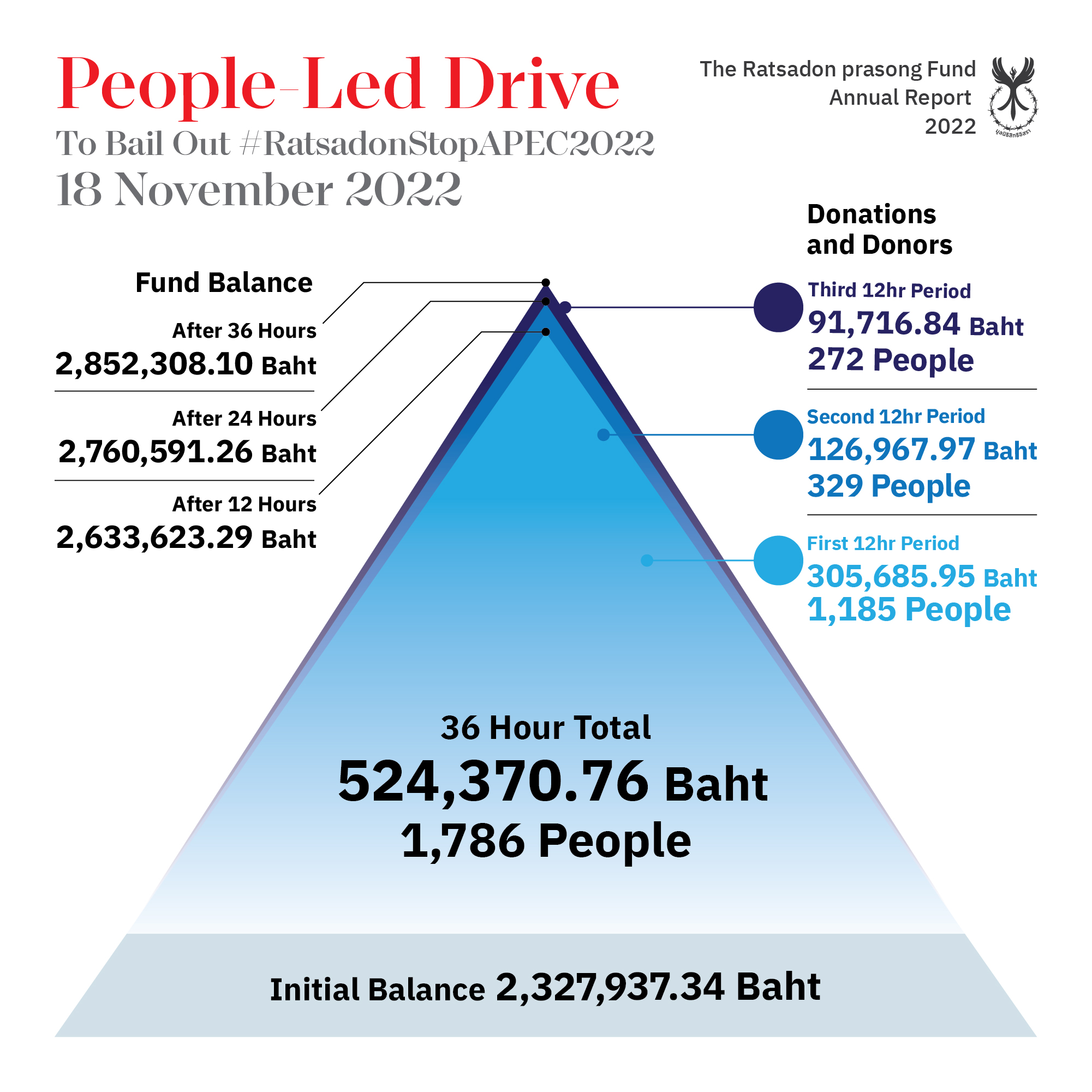 As the Fund posted the following evening:
"Besides, since bail at the police station must be posted in cash, rather than transferred from a bank account, and due to the fact that by that time the banks had already closed, and that that amount of cash could not be withdrawn, the Fund had to resort to borrowing money from friends at short notice, and by 10pm could gather together the required amount. 500,000 baht's cash in hand, we arrived at the Thung Song Hong Metropolitan Police Station around 10:45pm to post bail, the procedures of which took until after midnight. Then, this morning, we withdrew the amount from the account to return to those friends. […]
The caretakers of the Fund would like to thank those friends for lending money at short notice. Thank you, also, to every person who helped contribute funds to bail out the 25 arrested, so much so that between the initial balance of 2,377,302.88 baht in the morning of 18 Nov and the final balance of 2,327,937.34 baht after the 500,000-baht withdrawal, it seems like nothing was withdrawn from the fund, as the balance stays in the two million three hundred thousand-something baht. In other words, all of you have from yesterday to today topped up the fund in just the right amount to post this bail. Heartfelt respect to all of you."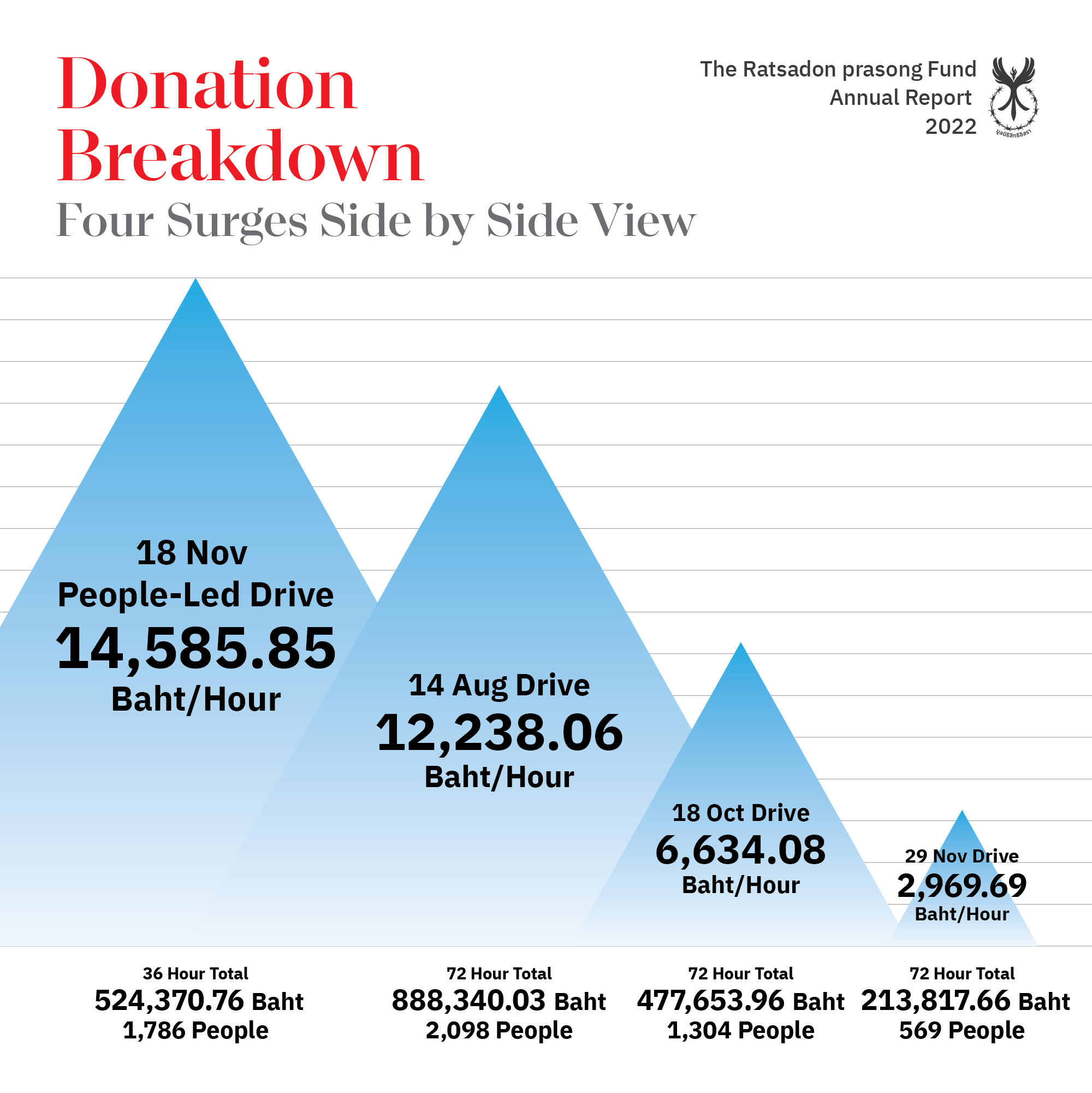 Read Part 4: Donation Breakdown by Category